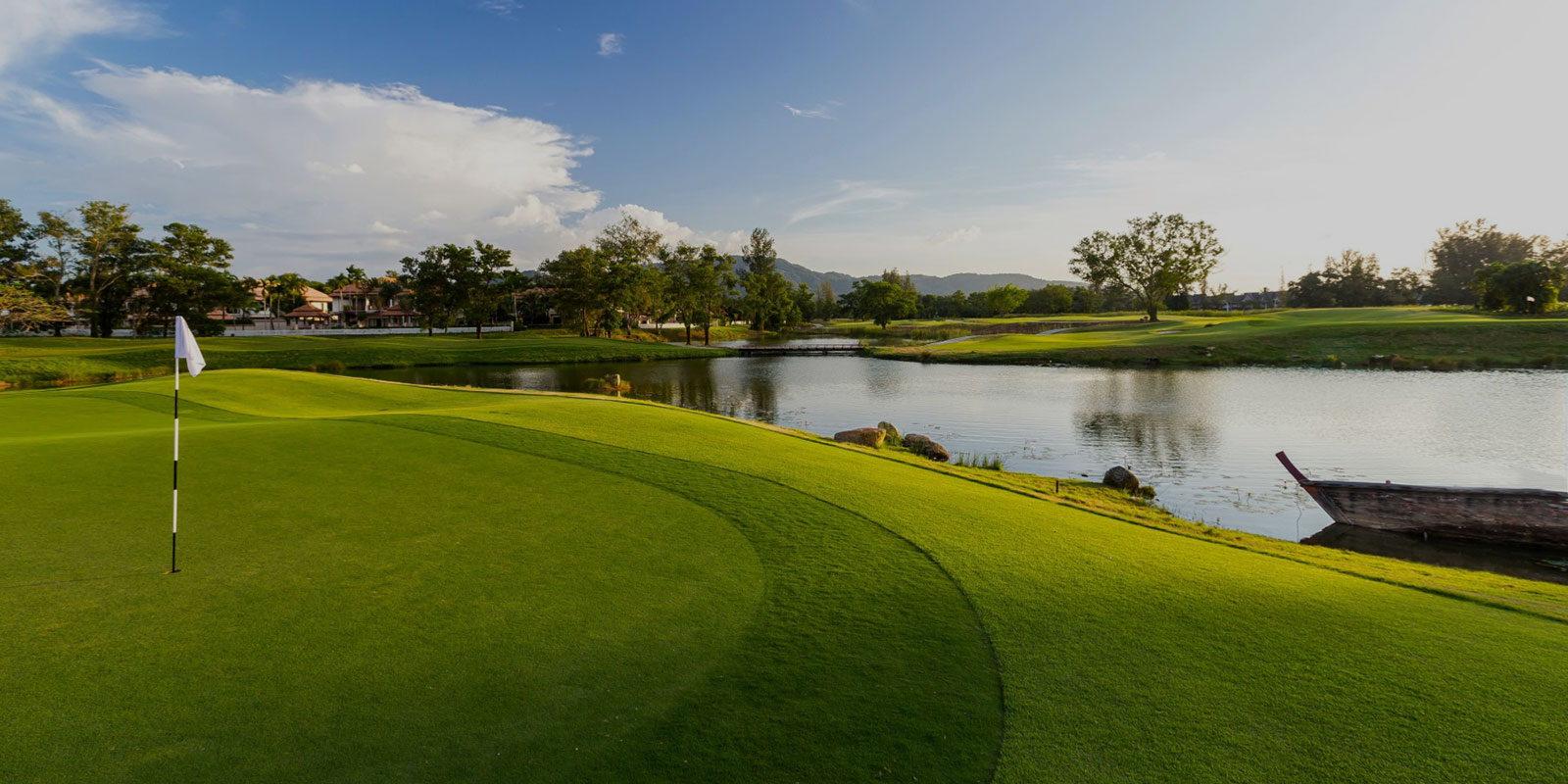 Phuket Golf Holidays
Book Golf in Phuket at Discount Rates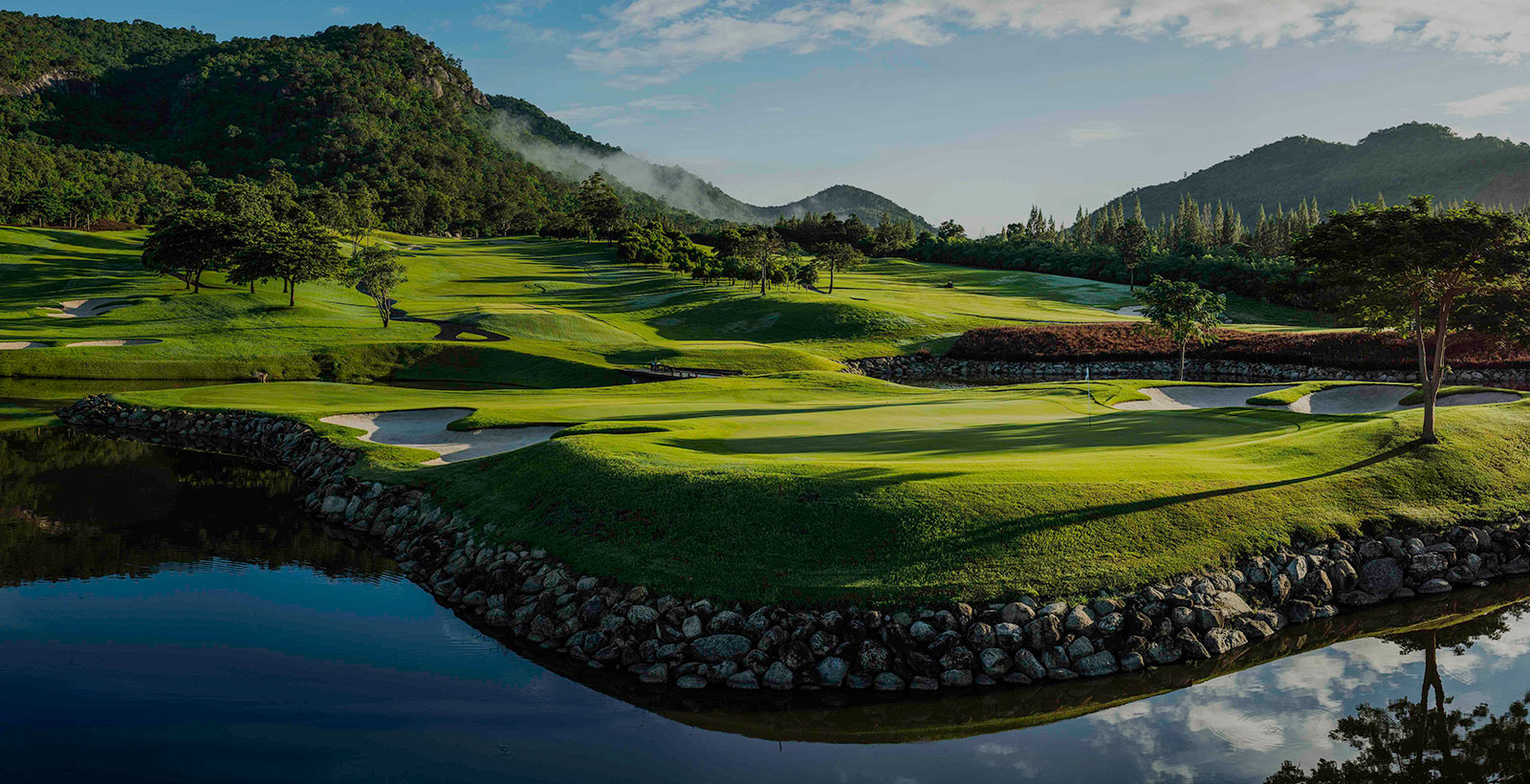 Tailor-Made Golf Packages
Golf tours and golf packages
WELCOME TO
PHUKET GOLF HOLIDAYS
Phuket Golf Holidays is a Phuket based golf tour operator that has been providing tailor-made golf tours and golf packages to discriminating golfers from around the world since 2008.
Our attention to detail, expert local knowledge and unrivalled first class service have made us one of Phuket's leading golf holiday companies and we pride ourselves on creating high quality personalised Phuket golf packages at affordable prices. From a single round of golf to a group tour or golf society holiday Phuket Golf Holidays can create a golfing itinerary to suit every client's requirements and budget.
Our high amount of repeat customers and referrals is due to the reputation of our entire team. From our knowledgeable golf specialists who handle inquiries promptly and professionally to our experienced and courteous drivers who provide private airport and golf course transportation services by luxury mini-buses.
With our renowned professional golf service you can rest assured that your golf holiday will be a truly memorable experience.
Phuket-based company, English owned & managed
Expert local knowledge
Discounted green fees at all Phuket golf courses
Tailor-made golf package itineraries
Comprehensive choice of competitively priced golf and hotel packages.
Airport & golf course transfer service
Local advice & Assistance
No booking fees or credit card payment fees
Please feel free to contact us for information on all of the Phuket golf courses and how to book golf in Phuket with Phuket Golf Holidays.
June 2023
We would like to thank you and all you staff for an amazing time in Phuket, your staff were extremely professional, prompt and friendly throughout our stay, nothing was to hard for them and the great communication from you and you staff was greatly appreciated. We are looking at coming back to Thailand maybe next year or the following one.
Kevin - Australia
April 2023
Brilliant service, so easy to arrange everything including the taxi pickup to and from. Highly recommend
Sam - UK
March 2023
Played Red Mountain &Loch Palm. David and team organised everything perfectly. Pickup from hotel, green fees, buggy and golf caddy Ist class. Will definitely book again through PGH for next trip.
Glenn - Aus
December 2022
Can highly recommend Phuket Golf Holidays especially David who arranged all my tee times, transport, caddy's, club and shoe hire. Every thing always went smoothly and could always offer advice on the different courses on the island or a bit of local knowledge on what the weather may be like. Transport always on time, clean and with a friendly driver. You can't go wrong with booking your golf trips with this company. Thanks again David for all your help Kevin
Kevin - UK
September 2022
Thank you David. We are on our way back to the hotel after our last round of golf on this trip. We cannot thank you enough for helping us organise this trip and would be happy if you post this on any of your advertising websites. We highly recommend your services to anyone who is interested in doing a golf trip to Phuket. The drivers have been wonderful and helpful and we can highly recommend them as well. Zac has been awesome. Again, thank you, Mike
Mike - Australia
February 2022
We are 4 senior Aussies who have golfed regularly throughout Asia over many years and our recent experience hosted by David and his fantastic team was far and away our best ever experience. The costs were as good as I could have sourced myself with considerable time and hard work and the dedicated driver, Zax, provided was the best ever, being friendly, flexible, very knowledgeable and a good grasp of English. He regularly stopped off for morning coffee, toilet breaks, pharmacy and beer during our daily trips and was super punctual. David's support was extremely reassuring during a Covid period with local advice and support on PCR testing needs. Overall highly recommended for any Phuket golfing trips also noting they specialise and focus on Phuket and surrounds only.
Brian - Australia
February 2022
Just wanted to take this opportunity to thank you for the week in Phuket. Nice golf courses and great service. Understand that you like many others, may have something calmer than usual this time of year but world-class service. wish you all the best and hope we get a chance to see you again. Will of course recommend your business to all golf-hungry friends traveling to Phuket.
Niklas - Sweden
March 2019
GOLF VACATION IN PHUKET - We had a perfect stay in Phuket arranged by Phuket Golf Holidays! Everything went on very smooth, all transports on time, with friendly driver that also did the check in on the golf courses. Suggested Hotel (Avista Grande) and golf courses (Red mountain, Phuket CC, Laguna and Loch Palms) were all very nice. Thank you David with staff for a well organized stay!
Maps - Sweden, Tripadvisor
March 2019
FANTASTIC CUSTOMER SERVICE - From the moment I contacted David to the end of the weekend he always very prompt and accommodating to our requests. Transport from the airport and hotels were in a spacious mini bus. Drivers were excellent and very punctual. After our first round a emailed David to ask to move our pick up time forward which was done very swiftly even outside of working hours. We were able to pay the full amount on card when we arrived so no hassle with deposits. Next time we go to Phuket they will one of the first people I contact.
Zanim758 - Malaysia
December 2018
GREAT PRICES & SERVICE The prices that they charged were a good discount from the walk-in guest green fees of the 2 golf courses we went. They did not request a pre-payment or a deposit. Accommodating to the last minute drop out of 2 of my friends (one no feeling well and another twisted her leg just before the trip). The transport that they arranged was in very good condition, and the driver was a friendly guy and punctual. Glad that I found they to arrange our golfs for this trip.
TT_at_HK, Tripadvisor
August 2018
EXCELLENT SERVICE. - A golf tour operator needs to provide, amongst other things, sound advice on courses to play, prompt replies to questions, fair pricing (better than you can secure on your own anyway), flexibility to accommodate unpredictable weather, timely local transfers, and friendly drivers who know their way around. David and his team understand all that and deliver!!! It was smooth sailing all the way. Thank you David.
Footloose, Tripadvisor
July 2018
Well organised and great golf at Red Mountain. - Ok, if you are wanting to play a round in Phuket I highly recommend you reach out to David and the team to organise for you. We played multiple rounds at Red Mountain (which I highly recommend) and all were seamless. David will arrange the transfers from your hotel and back and can even arrange caddies if you know who you want. Thanks again David, see you next time and Happy Golfing all
Adam - Australia
May 2017
EXCELLENT SERVICE Highly recommend David and his team. We had to cancel one round due to the appalling weather and David responded quickly and accommodated it. The driver was on time and helpful and took care of our luggage while we played!
Mama_Horse, Tripadvisor
July 2017
Recently returned from a trip to Phuket to play golf with 7 friends. Had an absolutely superb time from start to finish. David was extremely prompt with any questions or queries I had leading into the trip. He was also very accommodating when on the trip with any changes I requested ie departure times, club hire etc. Our driver was fantastic for the three days we played golf. Extremely happy fella who was always happy to remain at the course until we were ready to leave after a few cold beers. He was also very punctual each morning. The three courses we played were upon David's recommendation. They were Red Mountain, Blue Canyon and Laguna Phuket. All the courses were superb and very different to each other. The caddies at Red Mountain were by far the best in our experience in regards to course knowledge and friendliness. All 7 of our party were extremely impressed with all the courses and the service which we were supplied through Phuket Golf Holidays. Booking through Phuket Golf Holidays made the experience very seamless and I would highly recommend them to anyone looking for a golfing holiday in Phuket. I would certainly use them again if I returned to Phuket for another golf trip.
Nick Turnbull - Australia
April 2017
Thanks David for a wonderful golf trip to Phuket. Your speedy responses and your accommodation to my queries was greatly appreciated. So glad I had a second round at Red Mountain. All the courses you booked me into were great. Drivers were excellent and very punctual. Would certainly recommend your company to others.
K. Symes - Australia
April 2016
Would definitely recommend. All arrangements were taken care of,we were picked up from airport and taken to and from our hotel to golf courses without any problems.Drivers were friendly always on time and happy to wait while we had something to eat or drink after playing golf. Enjoyed all 7 courses we played especially Red Mountain. Will be back and will book again with Phuket Golf Holidays
Mr. R Blake - UK
January 2016
Dear David The whole holiday was exactly how you described it. The organisation was first class; very nice comfortable, safe transport; always on time and always kind and courteous. Courses were fantastic and a good mix of challenges. I'm really sorry that a European flu bug stopped me playing Red Mountain but I will be back for that one. Please pass on my sincere thanks to your team I travel the world and know when an organisation is right; I am pleased to recommend Phuket Golf Holidays.
Andrew
December 2015
Thank you for the excellent golf arrangements in Phuket last week, everything worked well and transportations were in time, only the 18 hole scores could have been better, but that is not your fault ;) Happy new year to you! Jukka
Jukka Vaahersalo
October 2015
We arrived home last Friday from a wonderful 8 days in Patong, Phucket. Just wanted to drop you a short note to say thank you so much to you and your team for looking after us. From the time we arrived and were greeted by the smiling face of Mr Phongphat Kanthatip until when he returned us to the airport we were treated like royalty. This was my wifes first trip to Thailand, and she was so impressed with your friendly accommodating staff and the lovely vehicles that ferried us around the island to and from our Hotel to the various golf courses. Special mention also to Mr Nat Srisamut, who was the perfect host and driver to our golf days at Blue Canyon and Laguna. The golf courses were all fantastic. I've played all round Thailand, but the three courses we played were right up there. Red Mountain was very special. I look forward trusting our future Phuket Holiday experiences with 'Phuket Golf Holidays' in the future. You really provide a wonderful service, thank you so much.
Malcolm Bates
May 2015
We have used Phuket Golf Holidays numerous times (I've lost count how many), and each time we have a group of about 4-10 players. David and his team have always provided excellent and responsive service and I will continue to use them, and I would encourage others too if they want a hassle free golf trip.
Jon Allwood
May 2015
Many thanks to all of the excellent and friendly team at Phuket Golf Holidays. This is the 3rd trip you've organised for us over the last 12 months, and they have all run really smoothly. It's like having a magic carpet to take you between airport, golf courses and hotel; so much more pleasant and convenient than a DIY transport arrangement. Will be booking another trip around August I hope!
Michael Davidson
November 2014
Thanks for the smooth tour arrangement, weather was also good and showers only in late afternoons, so all went fine. Looking forward contacting again when we come next time, in the meanwhile all the best and success for business,
Kari Ahola
November 2014
Just a massive thankyou to everyone at phuket golf holidays From the moment we arrived everything went smoothly Anyone looking at playing golf in phuket look no further than phuketgolf holidays to look after all your golfing needs Thankyou to everyone at phuket golf holidays
Russell newton
August 2014
HI DAVID Hi David just won't to thank you for a memorable experience.To you and all your staff a big thank you from myself and john you guys made our golfing so much more enjoyable and we cannot thank you enough.A big thank you to our driver who looked after our every need nothing for you guys was out off the question even some off our last minute changes.our experience was that enjoyable we will be back in january and thank you once again thanks for booking our golf in 2015 Anybody looking to play golf in phuket should look no further then David and his team at phukets number 1 golf tours PHUKETGOLFINGHOLIDAYS
R Newton
June 2014
Just wanted to say thanks for organising the golf all went well. Was impressed with your drivers, the vehicles and the punctuality every day. The hotel was also very good for our trip as well. Red Mountain and Lock Palm are certainly very memorable courses, Blue canyon a good experience as well. Mission Hills held up well after the rain too. I will have no problem recommending you to anyone else and look forward to continuing an association in the future. I?ll definitely be back to play there again.
Mr. G. Cook
March 2014
We are all back from a wonderful holiday! Just a quick note to let you know that all went very well indeed! -- your staff are very polite, were always on time and very obliging! We take this opportunity to thank you and your team and trust we can do business with you again.
Mr. Balachandran
March 2014
Dear David and Phuketgolfholidays, we would like to our big thankx to the reviews below. We had a great golf holiday in Phuket February/March 2014. Everything was perfect, enjoyed the comfort provided by your packages very much. Also appreciated the airport transport! Thank you and hopefully we manage to experience that once more....
Michal
February 2014
Hi David, Thought I?d shoot you and email and thank you for the assistance in organising an extremely enjoyable golfing leg of our Thailand holiday. The courses were great, your staff polite and courteous; overall we enjoyed every moment. Will be more than happy to recommend your services to anyone looking to head to Phuket to play golf in the future. Cheers,
Mr. R Walker
August 2013
Dear David Wanted to compliment you and your Company for the Professional manner in which you handled both our Recent Family Golf trip and Holiday. You Van was good and Driver (Pongphat) was very efficient and courteous. He was always very helpful and drove us safely and obliged with courtesy...this made our vacation even more pleasant Will recommend you to anyone anytime. Best Regards
Bala Pillay
June 2013
Thank you David for arranging golf at Red Mountain. The service provided was professional and value for money. I wouldn't hesitate recommending phuketgolfholidays to others.
Mr. B. Short
June 2013
Thanks to the team at Phuket Golf Holidays. Everything went very smoothly and your team were a great help. Will definitely be back next year.
D. Doust
May 2013
David, I just wanted to say thank you for sorting vans, green fees etc. for the recent golf trip I organized. We had a great time, the van was ideal and the driver (whose name has sadly slipped my mind) was fantastic -- courteous, good humored and couldn't have been more helpful. While my next trip is likely a year away, I suspect my father-in-law will be arranging a golf tour to Phuket in coming months for his HK golf gang and, if so, I will be steering him your way.
J. Regan
May 2013
Dear David, I just want to say that I had a really pleasant experience with your company. The driver was very punctual, polite and a careful driver. Thank you for making all the arrangements and we had a wonderful time. I will book through you again the next time I am in Phuket,
J. Hong
March 2013
Hi David, Thanks for all your help in making our time in Phuket a memorable experience. Everything was spot on and the drivers always on time. We enjoyed all the courses especially Loch Palm where the caddies were great fun. We are not sure where our next trip will be but if we return to Phuket we will have no hesitation in contacting you again.
M. Williams
January 2013
Dear Phuket Golf Holidays We would like to say a big thank you for organizing our golf holiday. We had a very nice time and all of your team were very helpful. Thank you and we will contact you when we come back next year.
W. Mueller
October 2012
David, Just a quick note from myself and the rest of the group to say thank you for a fantastic time in Phuket. Right from the arrival at the airport to our golf days the driver was always on time and very helpful. The courses were great even if our golf wasn?t. The organization and professionalism of your team was second to none and we will recommend your company to our fellow golfers. Thanks very much and we hope to plan a return trip one day.
Sean
July 2012
Gooday David, Thanks for all your help in organizing our recent golfing trip to Phuket. The lads had a great time and were very happy with the hotel and golf courses you selected. Special thanks to the driver who was very helpful when checking in at the golf courses. Caddies were very nice and saved us a few shots especially at Red Mountain which was spectacular. Maybe planning a return trip next year and will be in touch for sure.
Greg
April 2012
Dear Phuket golf Holidays Team First of all, we thank you for your hospitality to take care us and always be professional for golf arrangement all over golf courses in Phuket. It was a fantastic golf holidays in Phuket! Thank you and cheers
Chan
February 2012
Hello, Thank you for a wonderful golf experience in Phuket. Everything was arranged very well and all went according to plan. Keep up the good work and we wish your company the best of success
Mr. Laaksonen
January 2012
Hi Phuket Golf Holidays, Back home now & just wanted to say thank you for organizing our golf holiday so well. Really enjoyed all the courses especially Red Mountain. Hope to come back soon and will definitely contact you again.
Mr. HL Lee
November 2011
David, Lesley & I have just returned home and would like to thank you and all your team for an excellent holiday, all arrangements went perfectly. I would like to comment on how good your drivers were, always early for pick-ups and never giving any concerns regarding their ,safe, driving abilities. In short you provided us with a very professional service that I have no hesitation in recommending. This was our third trip to Thailand in a year, and on every encounter with Thais they are without fail helpful, friendly and courteous. We shall be back. Once again many thanks. Derek. P.S. I can thoroughly recommend the Seaview Hotel. Hotel: Seaview Patong Hotel Courses: Phuket CC, Loch Palm, Laguna Phuket, Blue Canyon Lakes, Red Mountain, Mission Hills
Mr. D Madden
July 2011
I just want to thank you and your staff for making my holiday a fabulous experience . The hotel you recommended was great i could not fault it and the golf courses were great too and the driver i had was a very nice guy and very courteous and helpful . I will certainly be using your services again and i have told my friends and they are keen come along next time . I will contact you for some prices in the near future . Once again thank you very much. Hotel: Salathai Resort Courses: Laguna Phuket, Phuket CC, Loch Palm, Canyon Course, Mission Hills
Mr. L Freedman
May 2011
Hi David, just want to say on behalf of myself and the crew what a wonderful time we had in Phuket. I must your arrangements were second to none, we were all very impressed with the way it all went, the van, the driver, the courses and hotel were great, and the cost was not outrageous. Your personal attention was very much appreciated by all the lads, well done.
Bernard Gibbons Powerscourt Golf Club
May 2011
We want to say thank you. Everything went very well. Your driver was on time and always super helpful. When we come back next year we'll get back to you in any case
Mr. Eder
May 2011
Just wanted to drop you a note to express our thanks for the organization of the trip. It was very enjoyable and well organized. Your staff including the drivers were very professional and had everything organized very well. They were also accommodating to some last minute requests so we had a really good time. We will certainly use your service again if we do go to Phuket.
Mr. Aiau
March 2011
I was part of Michaels group that recently visited Phuket for a golf trip organised by your company. I just wanted to drop you a quick line to thank you and your driver for a wonderful experience. The courses were amazing, the service & hotel excellent, and I will definitely be coming back one day in the future. I would also recommend your company to friends & family in Australia.
Paul
March 2011
Good morning, were back in Australia, safely. I am glad that we booked with you as we found the whole experience great, the courses, the Hotel and you driver (zax) to be great, we are coming back next year and we will probably have a bigger group.
Michael
March 2011
David, Many thanks for your organisation of my golf holiday, I really enjoyed every aspect of it. It was made all the more enjoyable due to the excellent organisation of the itiniary. It was a pleasure to be driven to the golf locations by the lovely Mrs. Mouy. I have to say all the courses were of high quality but in particular Phuket Country Club really stood out for me. No doubt I will be back again and naturally I will be availing of your service!
Frank
August 2010
David, thank you for organising our golf in Phuket. Your service was fantastic from picking us up at the hotel to the hassle free booking in at each course. The courses you recommended where great, a special mention about the Red Mountain course which was fantastic, I am sure it will hold a major event one day. Your drivers where courteous and professional. I would have no hesitation in recommending your company for golf in Phuket. Once again many thanks from myself and my brother-in-law.
David Holt
August 2010
Hi David A quick note to thank you and your staff for the excellent service and exacting organisation that we experienced during our recent trip to Phuket. Playing away from home when language, money and custom are so different can be a challenge but the hassle free arrangemnents that your company offered was appreciated...we were able to relax and concentrate on our games (didn't help but that's not your fault!). I have and will in the future recommend your company to friends and will be back soon. Cheers Mike
Mike
August 2010
Hi David, just a quick note to say thank-you for arranging our Accom, Golf -bookings, and transfers to and from our hotel, during the various golf days we played.. It was our first trip to Thailand. From the moment we arrived at the airport, we were picked up and transfered in air-conditioned transport to our hotel. Our subsequent golf days during our trip, and our transport to and from the courses all went without a glitch. Your services helped to take all the hassles out of having to arrange and book everything ourselves, meaning that we were able to concentrate on just enjoying our holiday. l have no reservations in recommending your services to anyone who wishes enjoy a hassle free holiday. Thanks again, and the personal service in meeting us at some of the courses was well recieved. Cheers .
Ilario
July 2010
I just wanted to say a huge thank you to David and your staff for making our trip so memorable. It was a magnificent choice to come to Thailand and the welcome we received from its' people and yourselves was genuinely overwhelming. The courses were great with the new experience of caddies being an added bonus! Thanks again for your attention to detail and your efficiency from my first enquiry to our final round was fabulous. We have been on 19 previous tours, mostly in Europe and wanted to celebrate our 20th in style. We certainly did! I'm sure you could tell we enjoyed every minute, and whilst it may have been a 20th Anniversary, it certainly won't be another 20 years before we return. Until we meet again, I wish you and your business continuing success and I will certainly be recommending Phuket and your company to any friends would are considering a similar trip. Hoorah from The Victors!
The Victors Golf Society
July 2010
Thank you,David. Great golf and good accommodation. Looking forward to a future trip
James
June 2010
thanks David for making our phuket trip hassle free and enjoyable,the courses although sanded were very good,Garry particulary enjoyed the lakes with 47 points Will be in contact for our next trip CHEERS
Ron Collins
June 2010
Thanks for a great golfing holiday, David. The courses were in fantastic condition even if my swing wasn't. And apart from the golf, I was really impressed at how meticulous and accommodating you and your staff were. Not a hitch from start to finish. Can't wait to be back
Rahul Pathak
June 2010
We took a 4 day holiday golf package with Phuket Golf Holidays. Very happy and satisfied with the arrangement. Queries were promptly answered. You have the option to choose your preferred hotel. We stayed at Phuket Island View Hotel at Karon Beach which is less commercial than Patong.It has good shopping and eating facilities nearby and nice beach across the road in front of the hotel. Played at Canyon Course and Red Mountain but buggy is not allowed at Canyon Course. Red Mountain is a beautiful course which offer dramatic view of the surrounding area.Will go back to Phuket Golf Holidays again but will choose a different hotel the next time around.
Wahid Anwar
June 2010
In October 2009 I travelled to Phuket with friends to play golf. Having not played over there before we contacted David Jarvis of Phuket Golf Holidays to arrange everything for us. We were collected from the hotel in a modern air conditioned vehicle and transported to the course where we were checked in promptly and efficiently. We were then collected after our round and returned to the hotel. The savings we made were appreciated as golf is not cheap there but the experience coupled with the service was the overriding factor in us returning again this year and using David for the arrangements. I would recommend that everyone going to Phuket for golf contacts Phuket Golf Holidays Once again many thanks David
Mr. Greg Hartshorne
May 2010
Hi David !! Just say Thank you so much for the great experience !!! We play the six courses...and seems not enough !!! Also say thanks to "Geng" ...realy a great person!! Always looking after us!! We hpoe to see you once again in the future!! Cheers...all the best !! Jose M? & Hernan
Jose M? Gil
April 2010
Hi David, Regrettably we did not have the oppotunity to meet you and thank you personally for arranging our golf bookings, we were extremely satisfied with our arrangements and the way we were treated while in phuket, our appreciation to Geng and Boon who cheauffered us to the various venues. I will not use another agency for my golf bookings whenever i'm in Phuket, keep up the fantastic work guys and excellent standard. i cannot express how impressed we were with the service and competitive costs.
Delon Pillay
March 2010
We had wonderful golf-holidays that left no wish open. Perfectly organized! We will come back soon.
Birgit Czernotzky
February 2010
Dear Davis. Still remember me? Thanks to your perfect support (Booking and roundtrip transfer), I had a really great round there. Next time I'll contact you when I go there again. To anyone who is interested in golf course of Phuket (Personal opinion) I've been to mission hill, blue canyon(Canyon course, Lake course), red mountain. Mission hill course was not that good than I expected. (Of course it has nothing to do with Davis, I just want to share my feeling about this course) Blue canyon and red mountain (maybe Loc Palm) are quite good. I played early in the morning (6:30am) alone and everything was perfect except my play was so poor (haha). Hope everyone have a happy round there and good luck to Davis!!!
I.K., Korea, Feb.,2010
February 2010
Thank you for the perfect organisation of all our 7 tea-off-times and transfers in Phuket. We were very happy that you could arrange the additional round in "Red mountain" with the couple from Austria we got to know in Phuket so short-termed . Of course we will absolutely recommend you and your services and we look forward to our next holiday in Phuket. All the best for you and your team
S.Huebner
February 2010
We would really like to thank you for making our golf holiday in Phuket perfect. Everything was to our complete satisfaction, and we really appreciated that we were able to get all our eight rounds on exactly the dates and teeoff times we wished for. The transport arrangement was spot on and our driver really took good care of us, ensuring at every golfclub that everything was in order before he left us. We have already decided to go back next year so be sure to hear from us again!!
Miss Carlsson
February 2010
Hej David, You helpt us making our short stay in Thailand a perfect golf week. Evertything from pick up to return worked without any problem even if we booked only few days in advance. We got the tee off times we wanted at the courses we selected and we also appricated you meeting us in person to make sure we were satisfied. Our personal favorite was Luguna Phuket golf course with superb greens. We will for sure contact you again next time we come to the Phuket area.
Olle Nilsson
February 2010
Back home in Austria's cold winter-days it is a necessity to me for thanking you once more for your perfect organisation. We all had great golf-days. All the best to you and your company!
Mr. Guth
January 2010
Thanks once again for arranging the vacation for us. The guys were all really chuffed and they were still praising many of the golf holes when we landed back in Bangalore last night. We will definitely be making another trip early next year and will let you know our plans. We managed to find James' clubs at Blue Canyon as well. Thanks again.
Casey Beary
December 2009
We would like to thank you for the great service provided by your company and the dedicated driver that played a great part in making our golfing trip to Phuket such a wonderful experience. We sure certainly contact you again for all our future trips to Thailand.
Mrs. Elsie Lim
November 2009
I would like to convey my great appreciation for our trip organized through your organization. I particularly appreciated your attention to all details thereby ensuring a grand experience. I have misplaced our driver?s name, but please convey our thanks again as he was quite helpful in every way. Kevin and I are eyeing a similar holiday in roughly 6 months. Can you make any suggestions on timing or other considerations? Best regards,
Sam
November 2009
David, Just a quick note to thank you for the splendid arrangements that were made for our Golf Tour over the weekend. The guys have had nothing but praise for the way everything fell into place and the fact that they just had to turn up for the bus and get on the 1st tee ? and it went fairly seamlessly on each of the 3 days. (Judge) Gregor also noted how much time you took with us personally at each golf course ensuring that everything was in order. All the guys had a great time. As you could see from the Sunday afternoon ?court session? none of them were in any fit state to arrange anything so booking through you was a master-stroke. We will definitely be booking up through you the next time we tour in Phuket. In all likelihood we will probably get the hotel ? preferably Thara Patong as everyone thought it was a good hotel in a great location ? through yourself as this was the only hassle we had to go through. As much as everyone enjoyed Phuket Country Club we will probably avoid walking courses the next time cos? there were a few ?casualties? from Day 1. We will probably be having a mini-tour (10-12 blokes) sometime over the next 6mths and a full tour the same time next year again. Now that everyone has been sold on the idea, we?ll get T-shirts, etc made up too.
A. Gibb
September 2009
Dear David, We had arrived back in Indonesia, thank you very much for all your kindly service both in Phuket and Pattaya. Hope to see you in the next golf tour. Best regards,
Max D Aer
September 2009
Many thanks for well organised Golf booking during my trip to Phuket. Thanks again
Ganas Naicker
July 2009
Both courses are fantastic although for me the Canyon is too much of a challenge especially in thunderstorms. Still amazingly beautiful and just a privilege to be walking out in it. We would like to thank you for making the whole trip so smooth and well organised and it was especially good to have you there to meet and greet at the golf clubs.
K. Mills
July 2009
We had a great time in Phuket and would like to thank you for making our stay a pleasant one. The organisation of your company was second to none and we would certainly deal with you in the future. I have passed your contact details on to a couple of colleagues at work who may plan trips in the future.
S. Taylor
July 2009
Dear David At first many thanks for your friendly support for booking the green fees for Phuket Country Golf Club and for the good hospitality. Furthermore we want to say many thanks for dealing fairly with the rain conditions today. We hope, we will see you again when we will come back to Phuket in future Best Regards and see you soon (hopefully)
Mr. Kessler
March 2009
I am pleased to write in support of your business activities in Phuket. We have visited Phuket five times in the last 18 months, and really appreciated the value and service you provided in getting us set up for golf. It took the pressure off knowing all was being attended to, and all we had to worry about was hitting the ball! See you again soon,
Curt Satre
March 2009
Your service takes the hassle out of logistics - that's what I want while on vacation. We used your company for 5 golf outings - there were no problems what so ever! Keep up the good service and best wishes for future growth,
Dave Robinson
March 2009
Everything went off very well. You can consider me a very satisfied customer who will recommend your services to anyone headed your way.
Steve Grave
March 2009
We had a great time playing on both courses. Everything was organized to perfection and everyone looked after us and was good company. Next time we come out we will be in touch, hopefully a four next time.
Mr. Kennedy
March 2009
I found your service fast, efficient and good value. Top marks all round. You can quote me on that!
Mr. Gale